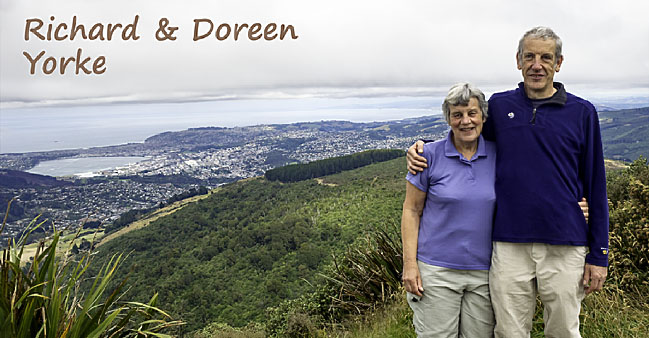 Over the last few years we have done quite a bit of travelling, and I have caught the diving bug, both of which have resulted in many pictures. This website has been set up to allow you to see these pictures, should you want to, without filling your inbox with unwanted images. I would like you to see them as I intended and to do this you ideally need to use a browser that is colour managed and the following colour chart will show you if yours is (and it is enabled!), and a well adjusted monitor which should show all 11 of the grayscale bars (except maybe the deepest blacks).


If this shows you are not using a colour managed Browser, you can use Firefox but Chrome is now also colour managed and has become my favourite.
The Photo Galleries (Scroll down to see them)
Our photo galleries are organised into groups of pictures related, often loosely, by time, place or type, with gallery titles that are hopefully self explanatory and picture names generally indicating the date and time taken. Although most are taken by Richard, Doreen also has some on here. Anyone interested in the equipment used can go to EQUIPMENT (use the browser's backpage to return).
Please click on the gallery you would like to visit, clicking a thumbnail displays a large picture, Clicking on the large picture will return to the thumbnails on older pages, or take you to the next large picture on more recent pages:-
An assortment of pictures I have taken while Diving

For SeaSearch Pictures Click HERE




Weddings........We had 2 of them within 3 weeks in 2007!

Pictures taken during our Travels